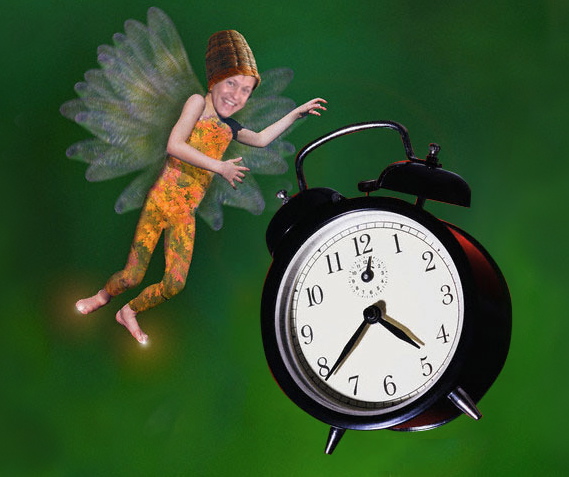 RICK DEES WEEKLY TOP 40 Top 40 Biggest Hits of 2012:
#40.  Wild Ones/DAVID GUETTA featuring SIA
#39.  Sexy And I Know It/LMFAO
#38.  Just A Kiss/LADY ANTEBELLUM
Extra: Stereo Hearts/GYM CLASS HEROES featuring ADAM LEVINE
*Adam Levine, 50 Cent & Eminem are running from a police helicopter in the video for their new song "My Life"
#37.  Scream/USHER
#36.  Whistle/FLO RIDA
*Feature: Weekly Top 40 Challenge: Identify the mystery superstar from an appearance in the TV series "Ugly Betty" from an episode three years ago.  The choices are Adele, Jessie J. or Leona Lewis.
Drop ID: COLBIE CAILLAT
#35.  Brighter Than The Sun/COLBIE CAILLAT
#34.  Paradise/COLDPLAY
*Chris Martin, lead singer of Coldplay, is husband of Gwyneth Paltrow.  Coldplay raised $800,000 for children's charity by selling a graffiti colored wall that is featured on the cover of their "Mylo Xyloto" album.
Drop ID: RIHANNA
#33.  Where Have You Been/RIHANNA
*Rihanna has 12 #1 hits at the age of 24.  She says that she can "beat it" in 2013.
#32.  Give Your Heart A Break/DEMI LOVATO
#31.  Titanium/DAVID GUETTA featuring SIA
*David Guetta is one of the Top 5 moneymaking DJs of 2012.  #5 Steve Aoki has done over 200 shows this past year making over $12 million.  #4 is French-born David Guetta with $13.5 million in 2012.  Swedish House Mafia is #3 with an estimated $14 million.  #2 Grammy nominated, Californian native Skrillex who was dating Ellie Goulding pulled in $15 million.  #1 is Dutch DJ Tiesto with $22 million.
#30.  Rumour Has It/ADELE
*Adele's 21 album sold over 10 million copies.
#29.  Moves Like Jagger/MAROON 5 featuring CHRISTINA AGUILERA
*sample of "Gangnam Style" played
#28.  Not Over You/GAVIN DeGRAW
#27.  Everybody Talks/NEON TREES
Extra: Fine By Me/ANDY GRAMMER  (A request for Adam & Katelin)
#26.  Part Of Me/KATY PERRY
#25.  Without You/DAVID GUETTA featuring USHER
*Usher will be a new judge on NBC's TV series "The Voice".
Extra: Blow/KE$HA (from 2011)
#24.  Domino/JESSIE J.
#23.  Set Fire To The Rain/ADELE
*Adele has three of biggest hits of 2012.
Extra: Boyfriend/JUSTIN BIEBER
*Justin Bieber concert tickets for a New York show (decent seats) were being scalped for $3,000 a piece.
#22.  We Found Love/RIHANNA featuring CALVIN HARRIS
#21.  Good Feeling/FLO RIDA
#20.  It Will Rain/BRUNO MARS
*At the age of three in Hawaii, he appeared on stage with his uncle as Elvis.  They coined Bruno as "little Elvis".  "It Will Rain" is from the Twilight Saga.
#19.  Lights/ELLIE GOULDING
*Ellie was dating Skrillex and woke up one morning and said "oh, I feel like a new man".
#18.  Starships/NICKI MINAJ
#17.  Stronger (What Doesn't Kill You)/KELLY CLARKSON
*Kelly Clarkson is from Burleson, Texas.
Extra: A Thousand Years/CHRISTINA PERRI (A request from Toronto…Christina Perri has a tattoo on her wrist (John, Paul, George & Ringo).  She is a big Beatles fan.)
#16.  Hall Of Fame/THE SCRIPT featuring will.I.am
*The Script are from Ireland while will.I.am is from Southern California.
#15.  We Are Young/fun. featuring JANELLE MONAE
#14.  Good Time/OWL CITY & CARLY RAE JEPSEN
*Owl City wrote "Good Time" at 3:15 a.m.
#13.  Payphone/MAROON 5
*Payphone is #1 in Nigeria right now.
Extra: Eyes Open/TAYLOR SWIFT
*Taylor Swift's "Red" album is the most downloaded one of the past few weeks.  She drives defensively and has been in three accidents at the age of 23.  She says that she doesn't know what it is but she's attracted to them (car accidents).
#12.  What Make You Beautiful/ONE DIRECTION
#11.  The One That Got Away/KATY PERRY
#10.  As Long As You Love Me/JUSTIN BIEBER featuring BIG SEAN
#09.  Home/PHILLIP PHILLIPS
*Phillip Phillips is from Georgia.  His song "Home" is used quite a bit by the ABC TV series "Extreme Makeover: Home Edition".
#08.  Wide Awake/KATY PERRY
#07.  50 Ways To Say Goodbye/TRAIN
*San Francisco band, Train never sings the title of their song "50 Ways To Say Goodbye".
*Feature: Weekly Top 40 Challenge: Identify the mystery superstar from an appearance in the TV series "Ugly Betty" three years ago.  The choices are Adele, Jessie J. or Leona Lewis.
Drop ID: Jason Mraz
Extra: I Won't Give Up/JASON MRAZ
#06.  Blow Me (One Last Kiss)/PINK
#05.  Glad You Came/THE WANTED
*The Wanted is from England.
#04.  Somebody That I Used To Know/GOTYE featuring KIMBRA
#03.  Some Nights/fun.
#02.  Call Me Maybe/CARLY RAE JEPSEN
Extra: Mr. Know It All/KELLY CLARKSON (from 2011)
#01.  We Are Never Ever Getting Back Together/TAYLOR SWIFT
*She's 23 and her latest album has sold over 2 million copies.  Forbes magazine estimated her net worth at $165 million.  She has won 6 Grammys.  She has a successful fragrance.  She's a spokes model for Cover Girl and has promising acting career.  Her middle name is Alison.  She owns multiple homes; however, she calls Nashville as her home because there are no state income taxes in Nashville.
Rick's closing quote, "What are your plans for this year?  What are you going to change that you did last year that you're not going to do this year?  What are you going to add?  God bless you! What a fabulous year it's going to be!  You deserve it!"