We just might have it!!! If you are looking for an audio track of your Hot Hitz DJ event, we will check our music vault or eternal drives. It's either on mini-disc (see photos) or digital MP3 format from 2002 on. Imagine those lost toasts at your wedding (never heard in years), your 40th, 50th or 80th birthday party (music soundtrack on what was played), overnight graduation party singing a Karaoke song, games at your company and what about your middle/high school dance (what songs were played and what games did we do?) or remember that fundraising when we sang to "We Are Champions" (there's a recording to it?).
These recordings could work perfect if you are looking for audio to go with a personal slideshow.
Please share with anyone you know that used our services during this time period and we research what we have. Just message us and we will gladly follow-up to help recreate those great memories.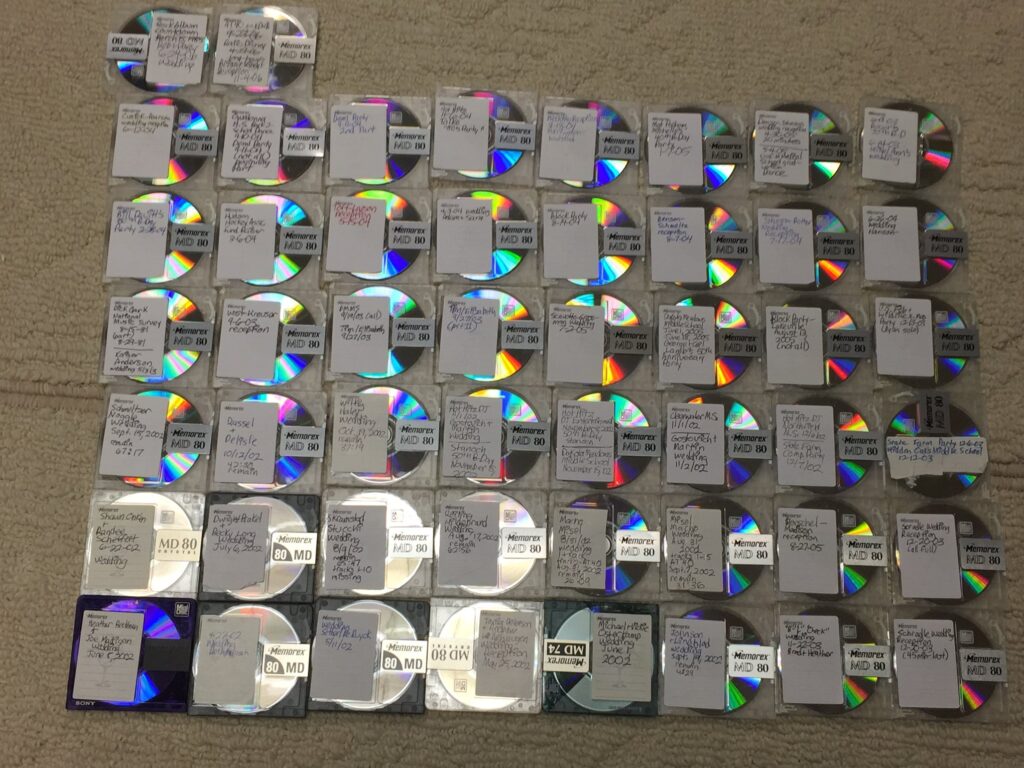 A huge collection of weddings, birthday parties, company parties, and even a couple fundraising events. This collection could total 250 hours of live performances.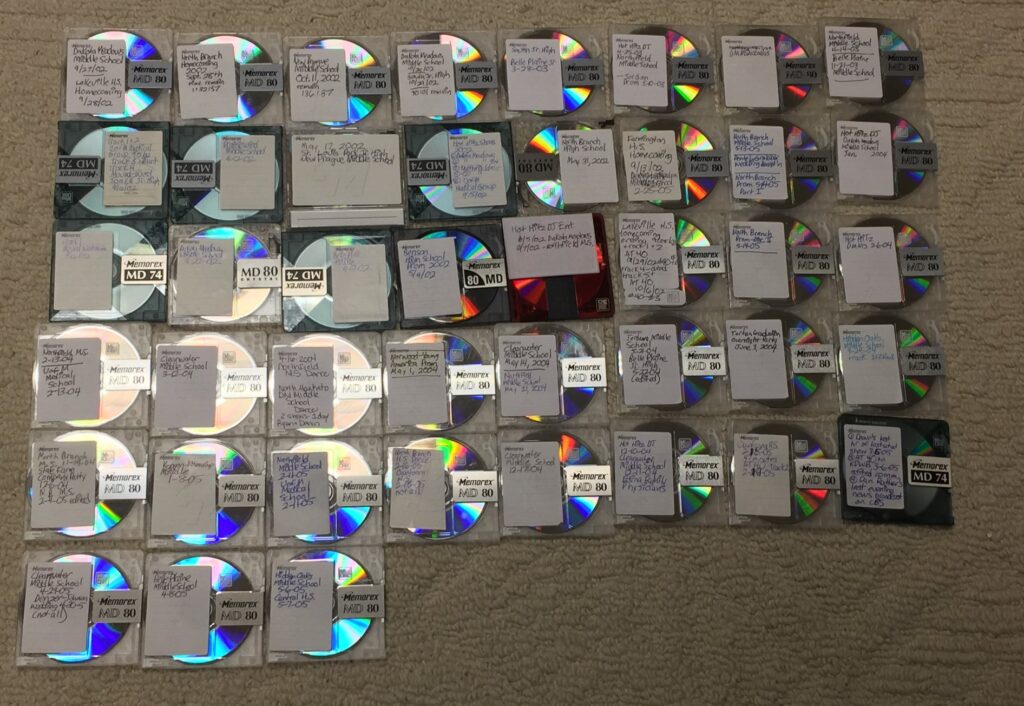 This is a collection of mini disc school performances from 2002-2006. Remember each disc can hold over to 5 hours of audio recordings.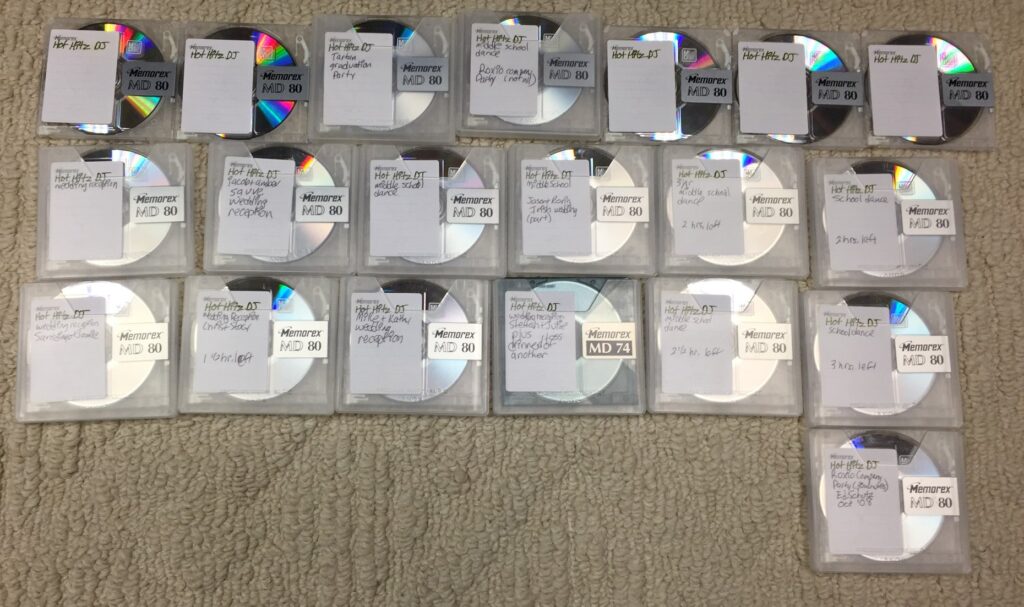 This our wedding collection and other event collection that was not labelled by date or just not labelled. I'm sure there's some real gems in this collection.